Why Does SERVPRO Use Containment During Mold Remediation?
2/21/2022 (Permalink)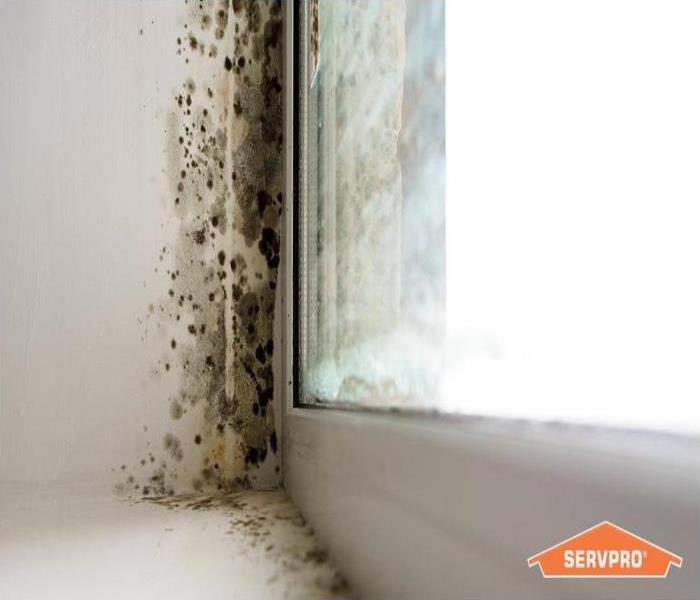 Prevents further damage to your property by making it harder for spores to find a new home elsewhere
Riverside Homeowners Can Rely on Us to Control the Spread of Spores
People living in Riverside know that the upkeep of a house is a significant undertaking. There are always items needing repairing or replacing, and there is a list of chores each week. Some jobs require professional help, and you need a company on which you can rely.
If you need mold remediation in Riverside, SERVPRO is your go-to remediation company. We put our technicians through a comprehensive training program, which is the Institute of Inspection, Cleaning, and Restoration Certification certified. Our services are available all day, including on holidays, so you know we have always got your back.
Proper containment procedures are an essential part of our technician training. But what is containment – and why does it matter to you?
How does mold travel?
To understand the necessity of containment, it helps to know how mold travels. Mold spores are microscopic. The mold growth you see as black patches is a network of tiny tube-like filaments called hyphae. A mold colony comprises many hyphae, and the mold grows and lives in areas that provide moisture and a food source.
Unfortunately, mold does not just stay in its colony. Tiny mold spores can break free and become airborne. Once the mold is in the air, it can attach to clothes, bags, shoes, and even pets. It can also enter the home through doors and windows. If the breakaway mold spores find another location with moisture, oxygen, and a food source, they can form a new colony.
How does containment help?
Containment makes it harder for mold spores in Riverside to leave the affected area. If it is harder for spores to go, they are less likely to travel and set up a new colony in another part of your home.
Containment does not only stop mold spores, however. It is also helping to prevent the spread of:
Silica dust
Asbestos
Lead-based paint
Leftover soda crystal particles from soda blasting
Containment means we keep the contamination in one area, which makes it easier to handle and produces better long-term results for you.
What exactly is containment?
There are two main types of containment.
We use limited containment for smaller areas (usually less than 100 square feet). SERVPRO technicians wrap the affected area in a single layer of polyethylene sheeting. We use tape to seal up all windows, doors, ducts, and vents to close off potential exit points. The sheeting contains a slit for entry and exit covered by a flap when not in use.
We use full containment in larger areas, or more severe cases of mold. Full containment includes two layers of polyethylene sheeting and the addition of a decontamination area. SERVPRO employees use this area to decontaminate themselves and their equipment before entering the rest of your home.
Are there any other benefits of containment?
Yes. As well as stopping the spread of mold or other harmful particles throughout your home, containment:
Prevents further damage to your property by making it harder for spores to find a new home elsewhere
Makes the cleanup process much easier
Ensures we carry out mold remediation in the safest possible environment
What about air filtration?
Air filtration is an essential part of containment. We use powerful air scrubbers, equipped with HEPA filters, to pull microscopic spores from the air and trap them. The HEPA filters are small enough to capture tiny mold spores, as well as other airborne contaminants.
In some cases, we also use negative air machines. While air scrubbers are self-contained units, negative air machines vent the contaminated air outside of your home. They create a vacuum to prevent mold from becoming airborne and escaping.
Does containment stop mold?
It is impossible to ensure that mold will never take hold in your home again. Because it can enter through doors, windows, on your clothes, or your pets, we cannot truthfully say it will not come back. However, containment means that the mold spores in the currently contaminated area cannot spread. And if they cannot spread, they cannot set up new colonies.
Containment is highly effective for treating the current mold infestation and discouraging spores from traveling elsewhere. We also use moisture meters and sensors, and thermal-hygrometers, to monitor moisture levels in the affected area, so there is less moisture to feed mold.
We also use highly effective cleaning procedures such as baking soda blasting to clean away as many visible colonies as possible. The combination of containment with effective remediation makes your home much less friendly to mold spores and removes existing colonies. If you need help with mold remediation, give SERVPRO of West Riverside City a call at (951) 351-8033.