Minor is Major When it Comes to Water Damage in Your Riverside Home
7/14/2021 (Permalink)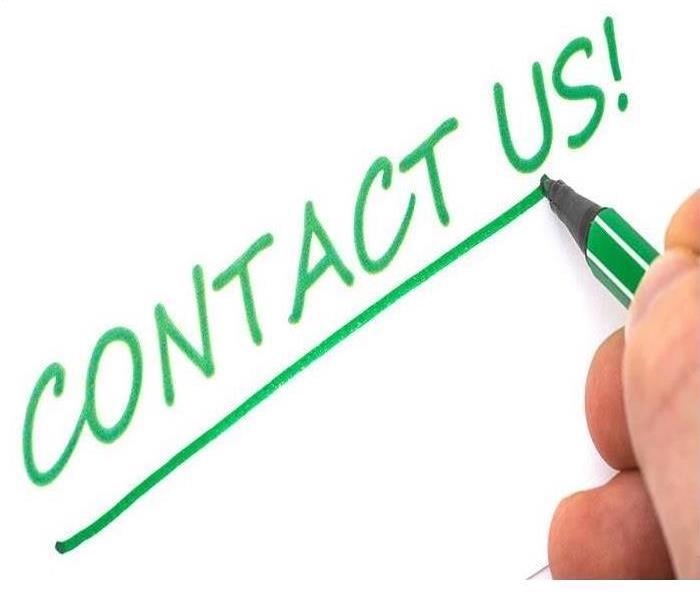 No job is too insignificant for SERVPRO of West Riverside Cit. If you suspect a tiny leak has become a major problem, give us a call at (951) 351-8033
Prevention and Maintenance Help Impede Significant Damage Due to Leaks.
Homeowners frequently make the mistake of thinking slight leaks cause no problems for their homes. Allowing a slow leak to continue depositing water inside a wall, on the floor, or under a cabinet are examples of things that cause significant damage to the structure of a building without the owner noticing. Eventually, you need our help to restore the harm and prevent collateral damage.
A small but steady leak in the waste pipe connecting your kitchen sink to the main drain below contributes to a gradual spread of water damage in your Riverside home. Because the pipe damaged by the leak runs behind some cabinets and then down the basement stairs, you rarely take any note of it. Your neglect now results in a massive bulging of the wall near your water heater and furnace, and dirty water has begun to puddle on the floor and run in a ragged stream to a floor drain. There is a musty smell with a note of decaying food.
One of our SERVPRO water damage teams arrives and assesses the area. We identify problems and devise a plan. Water is extracted from inside the wall with our specialized equipment. If we find mold, we employ EPA approved procedures to contain the area, remove the moldy material, and then sanitize. Our team coordinates with your plumber to replace the drain pipe, essential to make sure the mold remediation is successful.
We then take moisture measurements and use our high-efficiency air movers and dehumidifiers to dry out the lower level area. SERVPRO's mission is to restore, but because of the mold growth, we likely replace a portion of the wallboard that was soaked by the leaking over time. Porous materials are difficult to sanitize, and drywall is relatively inexpensive to install new.
The cabinets in the kitchen also need inspection, and our team tests for moisture as the leaks may have extended closer to the sink. We take off the kick plates to scan for current or old water damage. If standing water reveals itself, SERVPRO team members extract it and aim air movers into the recesses and position a dehumidifier nearby. Again we evaluate for mold involvement and remediate if necessary.
Although this type of water incursion is hardly dramatic, it is prevalent and causes serious water damage. Our team recommends you remain vigilant for this kind of leaking as it destroys structure from the inside out.
No job is too insignificant for SERVPRO of West Riverside Cit. If you suspect that a tiny leak has become a major problem, give us a call at (951) 351-8033 to schedule a consultation.