Building Safety Month-Disaster Preparedness
5/26/2021 (Permalink)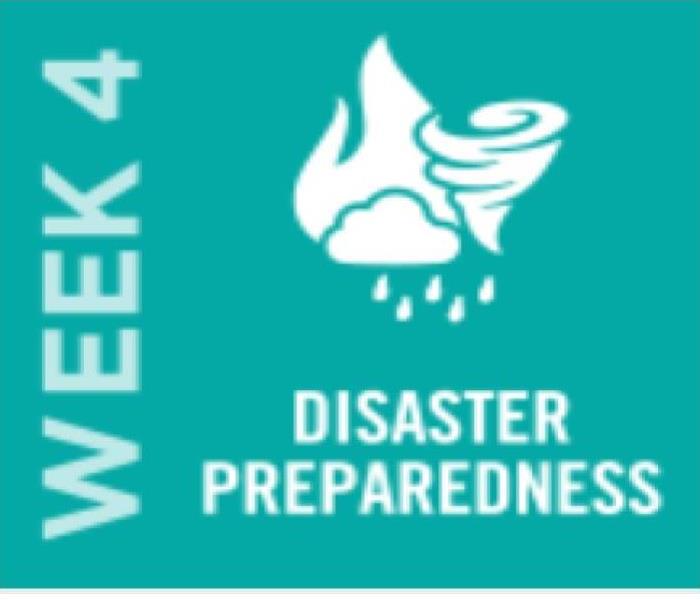 Natural disasters are increasing in severity and frequency. Advance planning supports a faster recovery in the aftermath of a disaster
WEEK FOUR // May 24–31, 2021
Below are some resources the International Code Council has to help you prepare your family and protect your home from natural disasters.
Natural disasters are increasing in severity and frequency. Advance planning for devastating events like hurricanes, floods, snowstorms, tornadoes, wildfires and earthquakes helps individuals and communities increase the health and safety of their population during a disaster, protects the local tax base, ensures continuity of essential services and supports a faster recovery in the aftermath of a disaster.
Prepare Your Family
Here are a few tips to follow when preparing your family for any emergency.
Determine your risk. Identifying and understanding possible
hazards and emergencies is the first step in preparing for natural disasters.
Consider incorporating a safe
room in building plans and improvements. A safe room is a hardened structure specifically designed
to meet FEMA criteria and provide near-absolute protection in extreme weather events, including tornadoes
and hurricanes.
Sign up for your community's warning system. The Emergency Alert System and National Oceanic and Atmospheric
Administration Weather Radio also provide emergency alerts.
Develop a family disaster plan that
includes a list of food and water supplies needed for each member of your family and supplies for your pets.
Make copies of important documents like insurance policies, the deed to your home, and other personal
papers, important phone numbers and a home inventory.
Store important documents in a waterproof container and create password-protected digital copies.
Review your evacuation route and emergency shelter locations
with your family. Options for evacuation would include staying with friends and relatives, seeking
commercial lodging or staying in a mass care facility operated by disaster relief groups in conjunction with
local authorities.
Taking shelter is critical in times of disaster. Sheltering in
place is appropriate when conditions require that you seek protection in your home, place of employment or
other location where you are when disaster strikes.
Review your plan regularly. If you make changes that affect the information in your disaster plan, update it
immediately.
Visit FEMA's Prepareathon! to learn more about how to
prepare for earthquakes, floods, hurricanes, tornadoes, wildfires and winter storms. Get Involved to help prepare your family and community.
Protect Your Home
The power of natural disasters can be overwhelming. While you can't necessarily stop them from happening, there are steps you can take to increase your home's chance of survival, even in the face of the worst that Mother Nature can dish out. Protecting your home can range from taking simple measures like protecting windows or elevating appliances, to more complete building retrofit measures. See Additional Information and Resources below for links to hazard-specific guidance on protecting your home.
Several lines of insurance are available to cover financial damage from various hazards. To learn more about protecting your home financially through insurance, see FLASH's Homeowner's Insurance Guide to Natural Disasters.
Flood insurance can be the difference between recovering and being financially devastated. Just one inch of water in a home can cost more than $25,000 in damages. The average flood insurance claims payment to homeowners was about $90,000 from the Baton Rouge floods in 2016 and $65,000 for Superstorm Sandy that struck the Northeast in 2012.
FEMA's Individual Assistance Program, during times of federally-declared disasters, can provide financial assistance for home repairs, rental assistance, and other needs in the U.S., but the average payouts are much smaller, on the order of $6,000 to $8,000 per household — why risk it? For more information on flood insurance, visit floodsmart.gov.