Protect Yourself Against Water Flooding in Your Riverside Home
5/18/2021 (Permalink)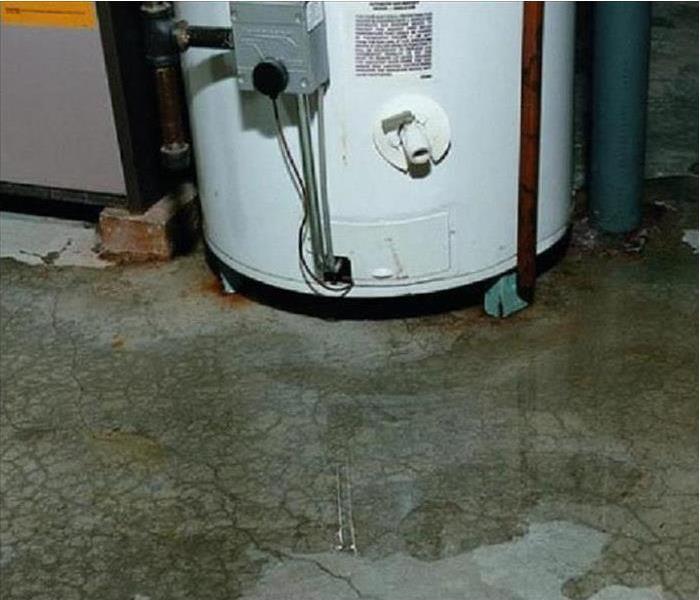 Check appliances such as washers, dishwashers, water heaters regularly and replace water lines when needed.
You can't prevent every catastrophe that might come along, but we pulled together a few solid tips to protect yourself against water flooding in your home. Take a moment to check these out to minimize your flooding risk.
Clean your downspouts and gutters
With the many trees and windy conditions Riverside residents should add this task to their list. Make sure to clean out your gutters at least once every six months or more often if you have a lot of trees near your Riverside home. When water collects in the gutters it can cause damage to your roof and the gutters themselves. Check to ensure water is running off properly and draining away from your house. Downspouts that aren't clean can cause damage to walls and even your foundation. At SERVPRO of Riverside City, we see this issue surprisingly often. Clean those gutters and spouts!
Switch off the mains
If you are going on vacation or you are going to be away for a length of time, switch the water off at the main. This will stop any dripping or other water issues while you are away. You wouldn't want to come home to water rushing out your front door to greet you! Unfortunately, our parched ground often absorbs the water so at first you may not even know you have a leak but at some point, the ground becomes saturated and then you have a big mess on your hands! If you have a drip system or sprinkler system, it may make sense to ask a neighbor, house sitter or your landscaper to turn these on and off manually. There are some systems you can control from your phone to water your landscaping too!
Keep your garden in check
While we're on the topic of landscaping, trees and shrubs can cause damage to your pipes from the roots wrapping around the pipes. Keep your garden maintained and avoid planting large plants near piping if at all possible.
Take care of those small leaks immediately
Found a little leak? It may seem like a harmless drip, but a small leak can become a big water damage problem if not dealt with as soon as possible. Even tiny drips can cause mildew and mold in your home and even lead to structural damage and dry rot over an extended period of time. If you fix the leaks as they occur, you have less likelihood of the small issue becoming a huge problem later. If you have a sudden spike in your water bill, make sure you investigate for underground water leaks as well.
Check the appliances
Most people think toilets are the cause of most home floods but don't forget about your appliances! Monitor appliances for leaks and replace any cracked and brittle piping. Things like a dishwasher or washing machine can flood your house out quickly if the appliance is not maintained adequately.
Flood damage in our homes is something most of us experience at some point in our lives. It could be caused by something as simple as an overflowing bathtub or something more serious such as a burst pipe or sewerage pipe rupture.
Flood damages to your home can range from minor to severe and dealing with the issue can be overwhelming. While some water issues cannot be foreseen, there are a few things you can do to prevent flood damages to your home from factors you have some control over.
If you experience flooding in your home, immediately call the water damage experts!
Get the help you need from SERVPRO of West Riverside City
951-351-8033