Answered: Your Most Burning Questions About Fire Damage in Riverside
4/21/2021 (Permalink)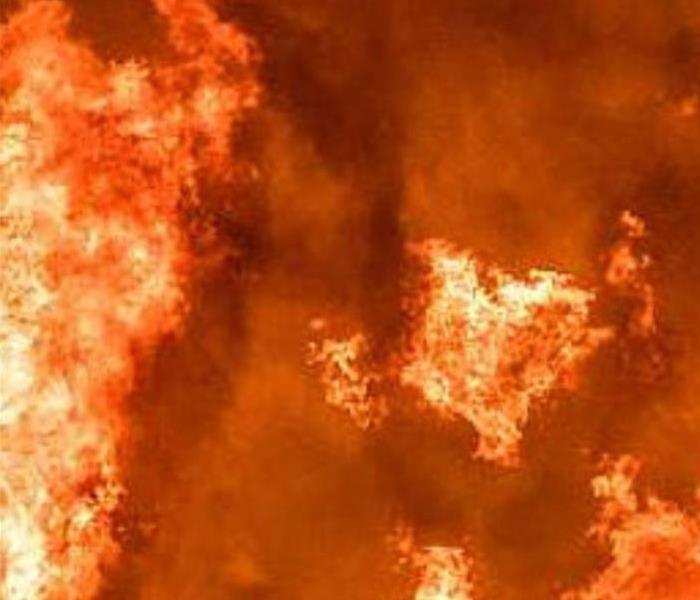 SERVPRO of West Riverside City has the proper training and tools to return a home to preloss condition.
Odor Removal in Your Riverside Home
While there are many lingering effects after a fire loss incident in Riverside homes that property owners can overcome with elbow grease and the right focused cleaning efforts, there are other symptoms that ensure that returning a house to preloss condition is a significant challenge. Odor damages, for example, can spread far beyond an ignition source to affect multiple areas of a home, even rooms otherwise unaffected by the disaster. Reducing or eliminating the presence of these harsh scents often requires a higher grade of cleaning agent and units designed for deodorization in the restoration industry.
When overcoming fire damages in Riverside homes like lingering odors, SERVPRO professionals like ours must utilize multiple pieces of equipment. The best approach for professional deodorization gets determined by the severity of the condition, the affected materials, and the timeline to protect the rest of the household. While there are multiple units and approaches available to our professionals, the most commonly used by our team are:
Hydroxyl Generators
These machines utilize both an onboard HEPA filtering system and produce free radicals to break down the molecular structure of foul odors on contact. These units are safe to use around people, pets, and softer materials.
Ozone Machines
These units (and the larger chambers at SERVPRO facilities) produce a gas comprised of three oxygen atoms. These irregular compounds bond with odor molecules to neutralize them. This practice is not safe to use around humans and pets.
Thermal Foggers
As you might expect from the name, thermal foggers generate heat which vaporizes a compound the fogger can use. In these applications, the fogging solution is a highly effective deodorization agent. This practice is ideal for open areas and softer materials.
Material Removal/Cleaning
Cleaning can help to noticeably reduce the presence of harsh odors in a fire-damaged area of your home. It is always the last resort of our SERVPRO professionals to allow for material removal and later replacement, and this decision only gets made with areas too severely damaged to preserve.
While there are some aspects of fire damage that homeowners can address on their own when first responders leave the scene, symptoms like odors pose a much more challenging obstacle to overcome.
Let our SERVPRO of Riverside team help you make it "Like it never even happened."
Give us a call at (951) 351-8033.