Why SERVPRO? We Strive to Minimize Interruption to Your Riverside Life
1/13/2021 (Permalink)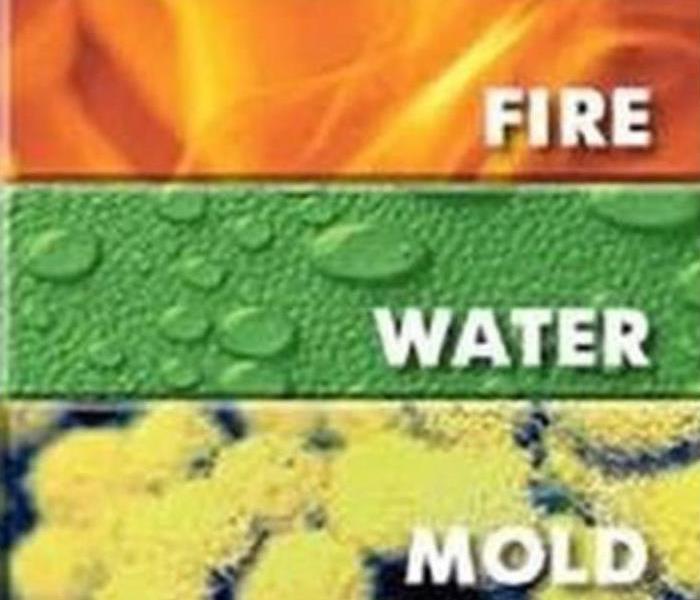 SERVPRO of West Riverside City has a solution for every kind of disaster that strikes and damages your home. Call (951) 351-8033
With a keen understanding of the challenges our Riverside, CA customers face after water, fire, mold, or storm damage, our team is committed to turning trauma and chaos around quickly and compassionately.
The ability to provide wrap-around mitigation, remediation, and rebuilding services minimizes the stress for our customers. You can engage just one highly-qualified contractor to take your home from devastated to "Like it never even happened," using our Institute of Inspection, Cleaning and Restoration Certification (IICRC)-trained managers and technicians.
Water Damage
Regardless of the source, water damage in Riverside brings your day to day household agenda to a halt. Waiting even a day or two before starting mitigation and remediation efforts exposes the structural components inside your dwelling to progressively more severe damage. Postponing a professional assessment and follow-up recovery work also increases the risk of mold growth and damage, causing even more damage to the many organic surfaces in your house.
One call delivers an experienced and caring crew of SERVPRO IICRC-certified managers and technicians to your door. Our employees can handle any residential water damage scenario. From finding the water main shut off to opening the door for you and your family when you return to a fully remediated and rehabbed home, we have you covered. Our service vehicles carry all the equipment needed to commence and complete a water mitigation and remediation job. As our project manager and estimator assess the damage, they create a project plan. Then our Water Damage Restoration Technicians (WRT) are ready to start water removal tasks without further delay.
Throughout the project, we measure moisture levels and use thermal imaging to find any pockets of migrated water. At times we must use controlled demolition strategies such as flood cuts in drywall or weep holes in ceilings. The initial moisture data forms the baseline for drying goals we meet with a configuration of air movers, heaters, and dehumidifiers.
Fire Damage
The aftermath of fire damage in Riverside is almost too much for a homeowner to process. It is nearly impossible for someone unused to the destruction a blaze can inflict to know where to start the cleanup. Fire residues are also highly toxic, dangerous to handle without personal protective equipment (PPE), and challenging to clear away with ordinary household tools and products. We are uniquely qualified to help members of our community recover from the effects of a fire, no matter how it started or how extensive the damage.
Fire damage mitigation and remediation typically start with removal of the water and chemicals the fire department used to quell the flames. The multiple certifications SERVPRO employees hold from the IICRC are of great benefit to our customers, as our crews efficiently manage first the water and then the soot removal. The assessing crew chief puts together a thorough task agenda, and our Fire and Smoke Restoration Technicians (FSRT) match cleaning products and tools to the varying types of soot found throughout your home.
Lighter ash vacuums up well, and dry sponges remove traces on both horizontal and vertical surfaces. Thicker, sticky soot from slow-burning electrical cords or fabric and padding needs help from cleaners with surfactants and wetting agents to break up the coating. Agitation also loosens this type of soot, and cloths or damp sponges wipes it away. Protein-based deposits from the grease and food in a kitchen fire adheres tightly, thin but extremely malodorous. Abrasives and solvents might be needed to remove this common residue.
Finding mold damage in your Riverside home can be a stomach-churning moment for a homeowner. The media shares frightening information about household mold infestations, and you might be fearful that the mold could expose your family to the risk of health effects. We recommend you speak to your health care provider about any concerns you have concerning molds and health effects. We are ready to devise a plan to remediate any structural harm a microbial infestation caused.
When the SERVPRO mold remediation crew assesses the fungal growth in your home, we look not only for visible organisms but also consider whether the mold colony also extends behind walls and above ceilings. Mold spores need only water, a food source, and oxygen to thrive, not light.
Once we establish the spread of the mold, we contain the area. Using durable plastic sheeting to partition the affected space, we seal off the area employing the negative pressure of an air scrubbing machine. Mold scrapes and brushes off solid surfaces. We add a soda blasting option to clear mold from porous materials, scouring off the growth, and interfering with the continued growth of deeply embedded hyphae, the "roots" of mold.
We vacuum up debris and residues, bagging them with the moldy material for hazardous waste disposal. Final surface treatment with EPA-registered antimicrobials completes the job. The procedure we use, developed by the Environmental Protection Agency (EPA), eliminates current mold colonies. To inhibit the return of mold growth, you must manage the moisture in your home.
Storm Damage
Strong winds and flash floods can cause flood damage to Riverside home. Trees and utility poles crush roofs and destroy siding when winds knock them over. Fire damaged land, causes the supersaturated ground to loosen roots and also results in landslides. Breaches in your home's exterior permit substantial quantities of water to invade, flooding several levels before pooling on your property.
Severe storm damage requires the help of SERVPRO's disaster responders. Fast action is needed to secure your home with tarps and boards, preventing additional rain from entering. An experienced project manager assesses the scene and devises a plan to contain and remove the collected water. The fluid is designated as highly contaminated, often containing sewer backup and debris from overland flooding. Human and animal pathogens may be in the mix, and it is essential that we contain and dispose of the fluid containing them as required by local rules.
We use submersible pumps and high-efficiency wanded extractors to evacuate the flooding. Both types of equipment operate without the need for your electricity, using gas and generator-powered if needed to prevent delays. We use thermal scanners to locate trapped water and employ controlled demolition techniques like flood cuts for fluid release and to enhance structural drying. After the floodwater is gone, our technicians use EPA-registered antimicrobials to sanitize the affected area. The space is then dried thoroughly using air movers, heaters, and dehumidifiers.
SERVPRO of West Riverside City has a solution for every kind of disaster that strikes and damages your home. Call (951) 351-8033 for kind, compassionate, and highly skilled help.