Filing a Water Damage Claim for your Riverside Home in 5 Easy Steps
2/24/2020 (Permalink)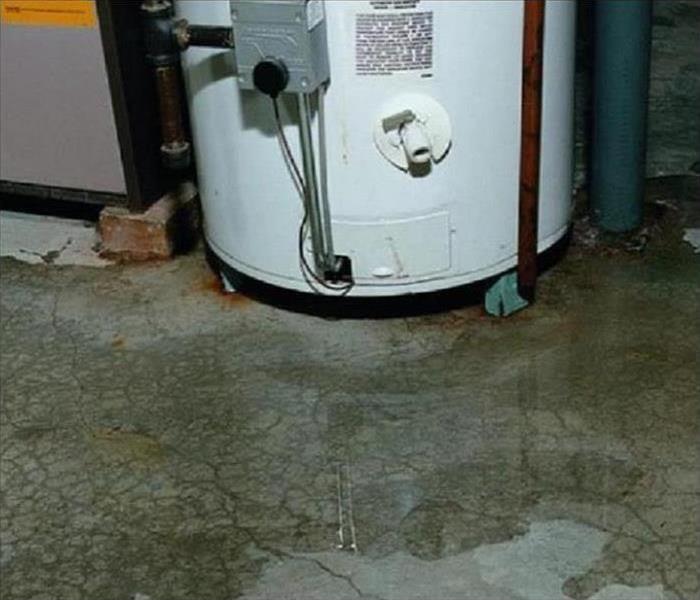 Leaking water heaters that are not caught immediately always create problems for the homeowners. Call us right away so we can begin restoration.
There are unique aspects to every type of insurance claim.
When dealing with water damage, there is an urgent need to dry out your home before mold becomes a problem. Follow these steps to get the claims process moving as soon as possible:
1. Notify the Insurance Company
Once the flow of water from the pipe burst stops, contact your insurer. Do this immediately, even if it is 2 a.m. on Sunday. Leave a voice mail if nobody answers. Explain your problem and ask the agent about your coverage. Ask for instructions, then write them down and confirm that you understand them. Request the preferred vendor list so that you can select water damage recovery experts in the Riverside area.
2. Follow the Agent's Instructions
Instructions may involve filling out an insurance claim and preparing for a visit by the adjuster. It is essential to complete these tasks as quickly as possible. If the agent authorized you to contact a cleanup company, do so quickly. Cleanup needs to start as soon as possible.
3. Take Photographs of the Flood Damage
Now is the time to take photos to show what was affected. The adjuster needs to see the original damage. A smartphone is a terrific tool for documenting any issues.
4. Begin the Recovery Process. Make sure that the damaged area is safe to enter. It may be necessary to turn off the power. Next, you should proceed to remove everything you plan to keep. Store undamaged items in a dry area. Send the damaged items out for restoration.
5. Give the Adjuster a Tour of the Damage
Provide the adjuster with your pictures and the information requested by the agent. If all the information is available, this should go smoothly.
Once your insurance claim approval is complete and the local water damage recovery experts are on the job, your home will be on the fast track to restoration.
The first 24 hours following a water loss is the most important in
preventing secondary or permanent damage. Within four hours of loss notification, a SERVPRO West Riverside will be on-site to help ensure a water damage is handled by completing the following steps.
Inspection
SERVPRO of West Riverside will inspect affected areas to determine the extent of water damage
and will review the inspection with you to answer any questions before beginning any work.
Emergency Services
SERVPRO of West Riverside will take steps to help protect your home or business, as well as personal belongings and other contents, from further damage by extracting the excess water and preparing the area for drying. They will explain the needed emergency services to you step-by-step.
Monitoring
To help ensure your home or business and belongings are dried to appropriate industry standards, a SERVPRO West Riverside will monitor the drying process. The updates will be consistently communicated to you.
Restoration Services
SERVPRO of West Riverside will repair structural materials, reinstall carpets, and clean affected areas of your property and belongings. A final walkthrough of the job site will be conducted with you to help ensure the property was returned to preloss condition.
Emergency Water Damage Tips
Shut off the water source if possible or contact a qualified party to stop the water source. Turn off circuit breakers for wet areas of the building when access to the power distribution panel is safe from electrical shock. Remove as much excess water as possible by mopping and blotting. Place aluminum foil or wood blocks of furniture legs and wet carpeting. Move any paintings, art objects, computers, documents, and other sensitive valuables to a dry place. Don't enter affected areas if electrical outlets, switches, circuit breakers, or electrical equipment are exposed to water. Always avoid electrical shock hazards. Don't use your household vacuum cleaner to remove water; this could cause electrical shock or damage to the vacuum cleaner.
Don't turn on ceiling fixtures if the ceiling is wet or enters rooms where ceilings are sagging from retained water.
For more information on
recovering from water damage,
contact your local SERVPRO
West Riverside City 951-351-8033.