If an Appliance Leaks in Your Riverside Home You Need to Call Our Experts
2/12/2020 (Permalink)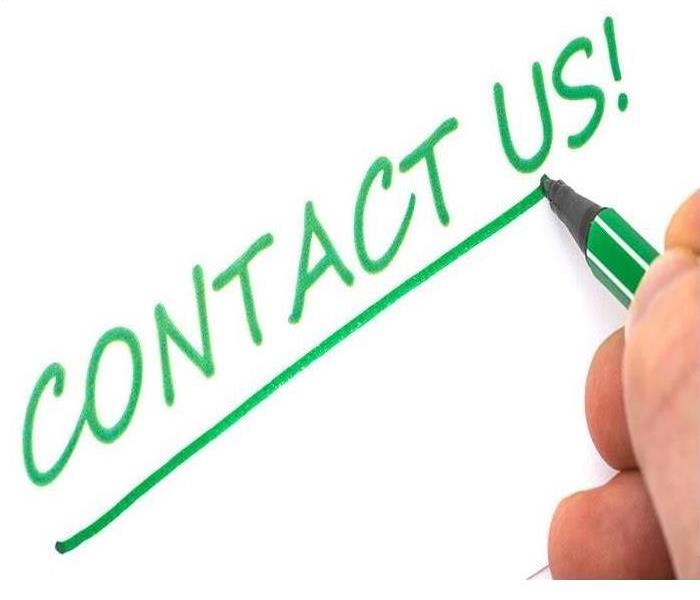 Call SERVPRO of West Riverside City for effective and rapid water removal services at (951) 351-8033.
Get Quick Water Removal Services For Your Riverside Residence After An Appliance Leak.
Coming home to find that your living area is soaked with water from a leaking appliance like a washing machine, water heater, or air conditioner is irritating. Such leaks can ruin your house and its contents. Water can damage porous materials like carpets, insulation, and wood by warping or shrinking them. When a leak happens, you need to find its source and stop it.
You also need to remove the water and fix the damage in an expedited manner to prevent further destruction to your hardwood floors, walls, carpets, and other items. With water intrusion, the best way to minimize damage is to hire professionals who provide water removal services in Riverside. The minute you notice that there is water in areas it should not be, you can contact SERVPRO franchise professionals to help you with the cleanup process. Our Water Damage Restoration Technicians (WRT) can remove the water quickly and dry the affected areas thoroughly.
There are different categories of water damage, and we classify them according to severity. The severity varies from clean to gray to black. A big concern with appliance leaks is that the soaps and detergents you use daily contain chemicals that can diminish the quality of your flooring if they sit too long on it or if you do not clean them up properly. Clean water becomes gray water and gray water turns into black water the longer it remains on a surface.
If the leak was significant and water spread to different rooms of the house, our crew can use powerful pumps to extract the water. Our extractors have three major components: a heater, pump, and vacuum. These three components remain in use when cleaning carpeting and upholstery. It's also crucial to identify all the moisture and remove it. Our SERVPRO crews have advanced moisture detection tools that can identify water pockets.
Our experts can use dehumidifiers and air movers to remove the moisture that could be on the floors, walls, ceilings of your house effectively to prevent wood rot and stifle the possibility of mold infestation. Our intention in every water removal job is to return a house to the condition it was in before the leak.
Prompt Water Cleanup In Your Riverside Home Can Prevent Further Structural Damage
You can feel the effect of water damage in your home within minutes when the water loss incident is caused by malfunctioning appliances, or an overflowing sink. The damage to the structure of the building or your belongings can be significant and needs prompt attention.
Water can wreak more havoc the longer it goes without proper cleanup. The remediation specialists at SERVPRO understand a good deal of water damage situations and provide effective water cleanup services for Riverside homes. Time is a critical element in preventing permanent water damage to homes and their contents.
If water pools on wooden flooring for an extended period, it can warp, cup, or buckle. Our technicians can dry your hardwood floors to prevent buckling, warping, or cupping from becoming permanent. Drying hardwood floors soon prevents secondary damage. Our crews position air movers to apply airflow underneath and on top of wood flooring. We use moisture meters to check the moisture content of the wood floors. If the moisture content is below 16%, we increase air temperature to expedite the evaporation process. If the floor finish delays evaporation, we can remove it or use a pin roller to perforate it so that moisture can escape.
If water has pooled on your carpeted floor, our SERVPRO crew can use water damage mitigation and drying systems that can dry the carpet and pad without having to remove the pad. We call this method in-place drying, and it involves extracting water from the carpet thoroughly and using air movers and dehumidifiers than usual. In-place drying is only suitable if a carpet has not been exposed to water for over 72 hours. It offers the benefit of minimal disruption and less damage to the carpet since it is unnecessary to reinstall the carpet or cut seams.
If the walls of your home are wet, we can dry them using the appropriate technique. Materials that impede evaporation of moisture from walls can slow down the drying process. Our technicians can remove such materials to speed up the process.
At the initial sign of damage in your Riverside home, you can call SERVPRO of West Riverside at (951) 351-8033 for cleanup and restoration services. We're Faster to Any Size Disaster.