How to Clean Water Damage in Your Riverside Home
7/27/2022 (Permalink)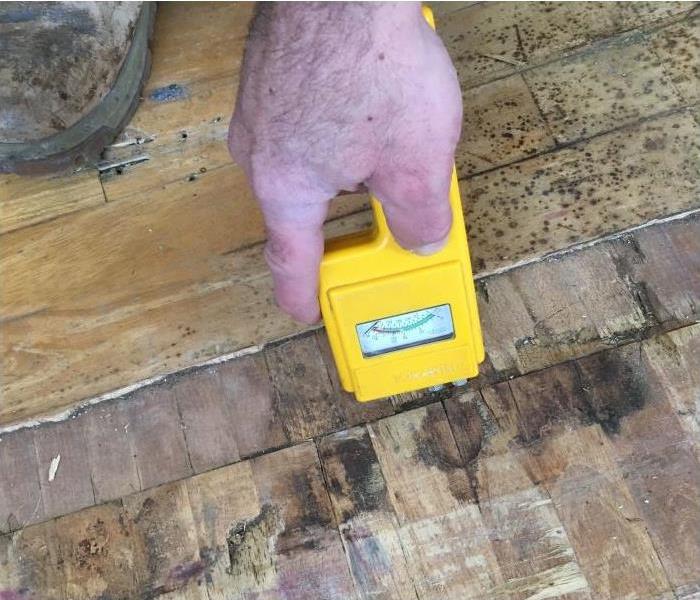 SERVPRO technicians evaluate all contents of your home exposed to water or high humidity for cleaning and restoring.
Water Damage Restoration and Cleanup for Your Home in Riverside
Any kind of water disaster in your home in Riverside can be stressful and overwhelming. One minute your home is safe and dry, the next minute it could be underwater from a leaking pipe, overflowing tub or toilet, or a broken washing machine. Whatever the cause, you need help cleaning up the mess and restoring your home.
Water damage to your Riverside property requires fast action to get it cleaned up before additional damage occurs. When you call our professionals at SERVPRO, you get trained staff who do not hesitate to get to you quickly. Once we get all the excess water out and your home dry again, our job is to clean and sanitize everything that was affected.
Structural items like subflooring and walls may need cleaning. We use appropriate cleaning methods for each restorable material that was affected by the water using professional products made just for the job. For carpeting, we use a method of cleaning that is right for the level of soiling. We inspect the carpets to see if the dirt is primarily on the fiber tips or ground down into the fibers. We also see if the threads are very matted, or sticky and stiff. If carpet is not restorable, we remove carpeting and padding and dry the surface below.
SERVPRO technicians evaluate all contents of your home exposed to water or high humidity for cleaning needs. Some wooden furniture can require cleaning and polishing from high humidity exposure. We check all storage areas, closets, and clothing for anything needing deodorizing and cleaning. We also look at wall hangings and photographs for damage from high humidity and condensation. Electronics might need special cleaning and drying services to restore them, as might sensitive items like pool tables, pianos, and clocks.
When all our restoration services are complete, we finalize the job by ensuring you are happy with our work. We do one last check on the moisture levels to make sure your home is dry and do a complete walk-through as well, and if any issues are found we fix them before leaving.
SERVPRO of West Riverside City prides ourselves in communication and maintaining a relationship with you throughout the restoration process of your home in Riverside. When you reach out to us at (951) 351-8033, you are getting a trusted company who cares about our customer.